Precipitation – or the lack thereof – and severe weather have a large impact on our society and our nation. My research group studies the dynamical and microphysical processes by which precipitation forms and evolves in various types of storms with the goal to improve current and future predictions of precipitation amounts and distributions and to provide reliable guidelines for developing future observational networks and adapting to a changing climate.

My publications are up-to-date on Google Scholar.
Read my full bio here.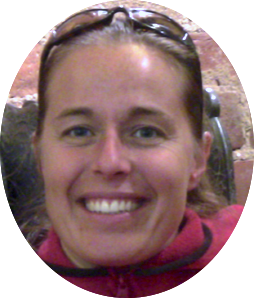 News
Opportunities
Contact me
News
"Can we control the weather?" – This summer, countries across the world have experienced severe weather events, from flash floods, to record breaking heatwaves and droughts. But could weather be controlled? – check out my latest interview with the BBC World Service
"What would it feel like to touch a cloud? – Violet V., age 6, Somerville, Massachusetts" – I answer this questions in the Curious Kid Series in The Conversation.
How much water can you generate through cloud seeding – 282 Olympic-sized swimming pools worth of water – check out our latest study on cloud seeding that came out today in the Proceedings of the National Academy of Science.
Come and join me when I talk about "Making Snow" on Dec 7th at DUAN G1B20 on the CU campus as part of the Saturday Physics Series. (August 2019)
I moderated the 2019 Conference of World Affairs panel discussion on "When the Weather is Uggianaqtuq" on April 12th. Panelists are Caroline Behe, Michelle Thaller, Julienne Stroeve.(April, 2019)
Interview about cloud seeding with Ryan Warner on Colorado Matters (CPR Jan 2019)
Watch the CU Wizard show "The Tumultuous Life of Cumulus Clouds" (October, 2018)
Drought woes? This tech can literally make it rain (CNN, June 2018)
Tracking Colorado Deep Hail, The CHAT Project (WeatherNation, May 2018)
Does cloud seeding really work? An experiment above Idaho suggests humans can turbocharge snowfall (Science, Jan 2018)
Tracking Reservoir Evaporation and What It Means for Western Water Resource Management (WeatherNation, March 2018)
Opportunities
Contact me